High Plains Engineering & Consulting, LLC specializes in providing engineering services to clients in the agricultural, commercial, residential, and industrial industries. By applying principles of environment engineering, we can improve the environment to provide healthy water, air, and land for human habitation and other organisms, and remediate polluted sites.
We design code-compliant septic and on-site wastewater treatment systems in Hudson, Fort Lupton, Brighton, Strasburg, Commerce City, Highlands Ranch, Castle Rock, and the remaining should not be on a separate line Parker, as well as surrounding states.
Septic Design
Engineered septic designs are required when the percolation rate is less than 5 minutes per inch (mpi) or greater than 60 mpi and/or for sites that have limiting layers within 8 feet of existing grade. All rural commercial sites require engineered septic designs regardless of the percolation rate. We provide engineered septic designs that meet county specific regulations.
The types of systems that we design include:
Non-Pressurized drip dispersal systems
EvapoTranspiration (ET) systems
Conventional "Rock & Pipe" systems
Infiltrator® Chamber systems
"Green Design" shredded tire systems
Pre-Treatment systems for clustered sites
New/Experimental Systems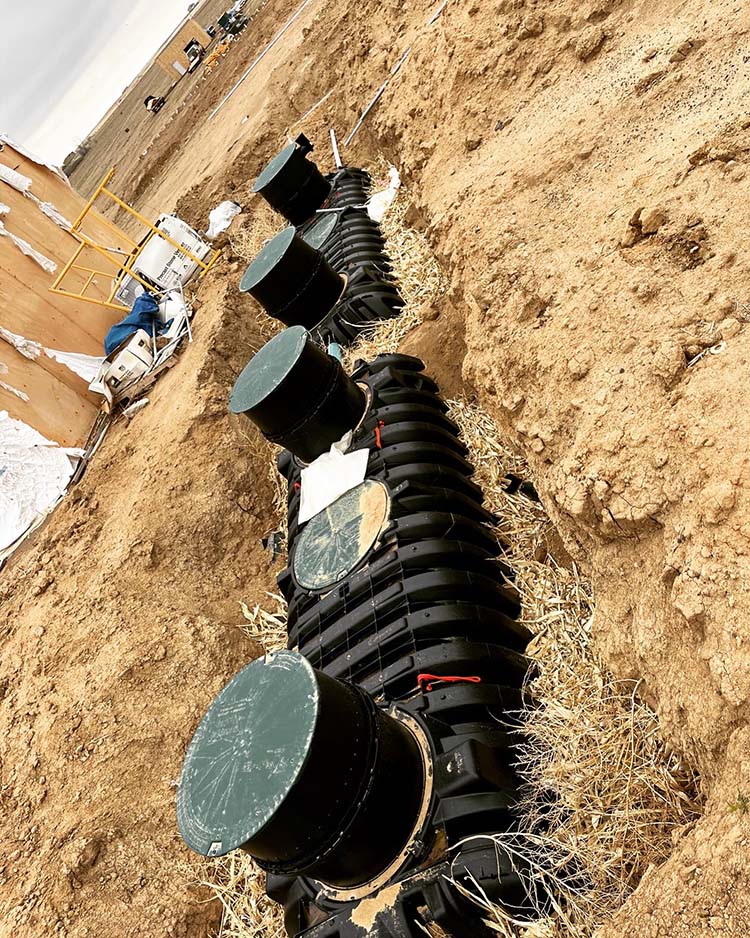 We can design systems to utilize grease interceptors for commercial service and food establishments for your existing hydraulic loading or proposed addition.
We work in concert with associate Engineers, Surveyors, and General Contractors to coordinate the most economic on-site wastewater treatment systems with optional Design-Build capabilities to streamline your project.
At High Plains Engineering & Consulting, LLC, our team of engineers can help manage the septic design and wastewater management elements of any size construction project. Contact us today for more information and don't hesitate to inquire about our, geotechnical, or structural engineering construction inspections and project administration services.
Septic Pit Evaluation and Septic Design
Our geotechnical department has the tools, knowledge, and experience to accurately assess site and soil conditions, and then design economical septic systems in compliance with current codes and regulations. A septic pit evaluation is completed to determine the permeability of the soil. This is necessary to properly design a septic field. Not all sites are suitable for septic tanks. Leave the dirty work to us.