Whether you are a residential or commercial developer, engineering serves as the bedrock of any successful project. The same goes for those who are working with clients who are looking to make inroads in agricultural and industrial facilities. Without the assistance that a top-quality engineering consultant can provide, a project of this nature will always struggle to come to fruition. Their efforts are indispensable.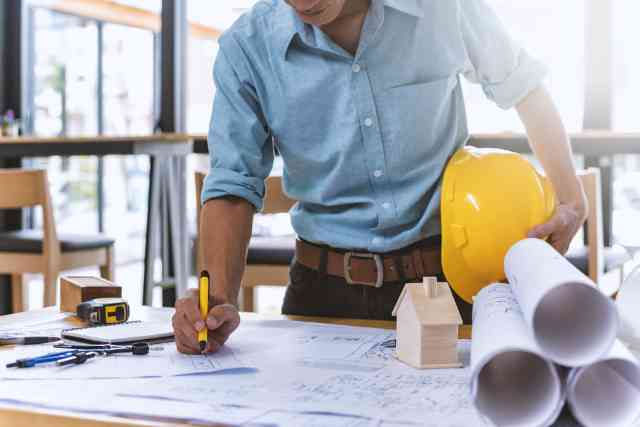 Engineering Services
Clients who are in the process of considering remodels, additions, new outbuildings or free-standing structures would do well to consider the benefits of an experienced engineering consultant. Our engineering consultants will assist you with each and every step of the construction process, ensuring that any potential faults in a building's structure are handled in the most proactive manner possible.
Many clients are not going to be fully up to date on local building code requirements and this is where our expertise comes into play. We will provide clients with all of the most pertinent information that they require. The building will be structurally sound, pass all inspections and be able to withstand the test of time. When it comes to the outdoor elements that could affect the long-term viability of a structure, we take all of the guesswork out of the equation, providing clients with the necessary peace of mind.
Home Remodel Engineer
When it comes time for a home remodel, the presence of an engineering consultant is invaluable. Even if you are in the midst of a more modest remodel or addition, you will need to know if the skeleton of the home can withstand the added weight. If reinforcements need to be added, an engineering consultant gives you the tools that you need to steer clear of potential structural issues down the road.
The same goes for any homeowner who is planning on adding an outbuilding or free-standing structure to their existing property. The average client is not going to be well-versed in their local building codes and that's where our wealth of experience comes into play. It does not matter what option or style you may be considering for the addition. Every aspect of the structure will be approached with the correct care and caution.
Home Addition Engineer
Some homeowners may decide that they wish to add to their current residence. While this may seem simple enough, there have been many instances where a homeowner has been asked to tear down a home addition after it has been completed. This is what happens the town building department's ordinances have not been considered.
In order to secure an investment of this magnitude, the presence of an engineering consultant with experience in home additions is pivotal. When a client has decided that they are ready to embark on the process of a home addition, the engineering consultant will review your plans and help you to create the correct foundation. The entirety of the home will also remain sound from a structural standpoint.
FAQs
Do you need an engineer to renovate a house?
In a word, yes. This is not a matter of if, it is a matter of when. When the project is about to begin, the homeowner will need to consult with the city in which they live first. From there, they must obtain the proper permits as well. It becomes easier to ascertain whether an engineering professional is needed at this time.
If the renovation involves any structural components, an engineer must be involved. Those who do not obtain the proper permits are placing themselves in jeopardy of not being able to sell their home later on. Removal of walls, increasing basement window sizes and any adding to the home (decks included) will require the assistance of an engineer. During any renovation project, unexpected issues will arise, and it is best to have an experienced professional on hand.
What does an engineer do for renovation?
The services that an engineer has to offer from a renovation standpoint are varied. They ensure that the home's structural support systems are properly cared for so that the home is able to support itself against the elements, gravity and pressure from the surrounding earth. Without their assistance, a home is far more likely to collapse over the long haul.
The engineer can also examine the home and let the owner know if they are in danger of any severe structural damage. If there are any areas in need of fixing, they will draw up plans to help them become more structurally sound. The engineer also lets the client know which of their home's walls are load bearing, keeping the renovation running smoothly.
What does a structural engineer do for home extension?
They will provide the structural calculations and drawings that are going to be used by a building architect and contractor during the course of their work. The information will also come in handy when it comes time to speak with Building Control. Without it, the homeowner may not be in compliance with building regulations.
Planning officials may not provide permission if the correct steps have not been taken, making the presence of a structural engineer an absolute must. In fact, any project that leads to a permanent structural change of the property will require the assistance of a structural engineer.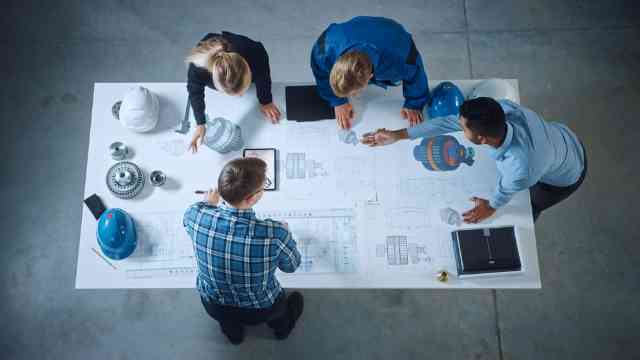 Need an Engineering Consultant in Castle Rock, CO?
When you are ready to tackle your next remodel or addition, be sure to contact High Plains Engineering and Consulting as soon as possible. Our team of experts will also walk you through the addition of any outbuildings or new standing structures. We have been providing our expert services since 2006, assisting a wide range of clients who are looking to construct new agricultural and industrial facilities.
To find out more about the assistance that we have to offer, be sure to contact us as soon as possible. We take on projects of all sizes and scopes, providing the top engineering services in the region. Get in touch with our team when you are ready to get started.