Our VISION:

Professional people providing the best engineering services to improve the quality of life in our region.

Our MISSION:

To provide clients with innovative and quality engineering services at reasonable costs.

Our VALUES:

Honesty

– We behave ethically and are respectful, open and practice integrity in our business and personal lives.

Professionalism

– We provide high-quality engineering to meet client needs.

Employee Loyalty

– We make every effort to attract and retain excellent, motivated employees, who are the core of our success.

Dependability

– Exceeding clients expectations.
Our Team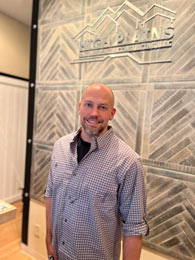 Christopher Viehman, P.E.
Structural Project Manager I Principal
"From the initial engineering planning to the final construction phases, producing sound, cost-effective solutions efficiently are my goal."
Chris has been an essential part of the High Plains team since 2014 and has over 16 years of experience in the field of structural and geotechnical engineering. He obtained his Bachelor of Civil Engineering degree from the University of Delaware and later went on to successfully pursue a Master of Engineering from the University of Colorado. Taking the reins of the company in 2021, Chris is driving the High Plains Engineering legacy into the next phase. His extensive background covers detailed drawings and plans, on-site structural investigations which include forensic investigations, and in-depth engineering analysis for our clients' needs. Chris genuinely enjoys working with High Plains clients and seeing their visions through to reality. In his free time, Chris enjoys spending time with his wife and three kiddos, cooking, skiing, "projects" around the house, his truck and being outdoors.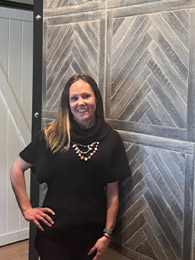 Megan Seacrist, P.E.
Structural Project Manager
Megan is the newest member of the HPEC team. She graduated from Penn State University with Bachelor and Master of Architectural Engineering degrees and has 15 years of experience working with architects, general contractors, landscape architects, and interior designers. She prides herself on building and maintaining lasting professional relationships with her clients. In her spare time, Megan enjoys being outdoors and staying active. She loves to hike in the summer and ski in the winter. She is also the soccer coach for her two children. Megan is an avid sports fan, especially the St. Louis Cardinals, the Pittsburgh Steelers, and of course her alma mater, the Nittany Lions.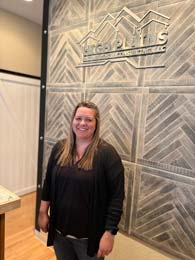 Denise Weber, P.E.
Structural Engineer
Denise attended the University of Wyoming where she earned her Bachelor of Science degree in Architectural Engineering with a Structural emphasis and a Master of Science degree in Civil Engineering with a Structural emphasis. Before joining High Plains Engineering & Consulting, LLC in 2016, Denise worked for a structural consulting firm in Kansas followed by a steel bridge manufacturing company in Colorado. Outside of work, Denise is a board member for a local horse club and a high school girls basketball coach. She also enjoys spending time with her family and being a super aunt to her nieces and nephews.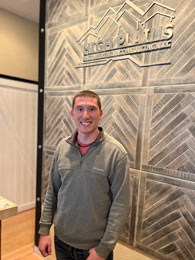 Kameron Sanchez
Structural Designer
Kameron has been with the High Plains Engineering & Consulting, LLC cadre since 2011. He is our in-house CAD draftsman as well as one of our septic designers. He has considerable knowledge of the geotechnical and structural sides of our company which include in-field inspections for structures, open hole observations, and septic systems. In his off-time Kameron enjoys hiking and exploring with his dogs and friends.
Randall Trever
Geotechnical Designer
Randall was born and raised in Longmont where he graduated from Longmont High School. He joined the High Plains Engineering & Consulting, LLC team in 2018. Randall is our Geotechnical Lab and Field Technician. You may meet him out in the field obtaining the soil samples that he then tests in the lab for proposed foundations or septic systems. He also provides inspections for septic systems and structural projects. In his free time, you are likely to catch him watching most of Colorado's sports teams and he just may be the biggest Rockies fan you will ever meet.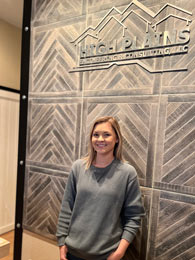 Kelsey Burch
Office Administrator
Kelsey may be the first friendly face or welcoming voice you encounter when initiating your communications with High Plains Engineering & Consulting, LLC. She studied Equine Sciences at Colorado State University. Since college, she worked with flow and density meters and 911- call monitoring before coming to High Plains Engineering & Consulting, LLC. Outside of work, Kelsey enjoys spending time with her husband and two daughters on their property outside of Fort Lupton, where they have a menagerie of farm animals. At High Plains, Kelsey is the first line of contact for setting up our clients' projects and sending out agreements, general questions and invoicing. Don't hesitate to give her a call today!